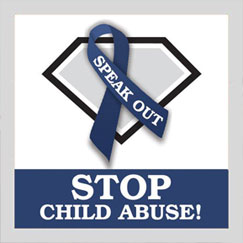 Report Child Abuse
If you suspect child abuse, call the National Child Abuse Hotline
1-800-4ACHILD (800-422-4453)
Sexual Assault Response Center­ Information
Advocacy, crisis intervention, referrals and emotional support for child and adult victims and their families
24-Hour Crisis Line. J. 1- 800-422-4453
National Runaway Hotline 24/7
National Suicide Prevention Lifeline
Department of Human Resources ­ (DHR) Investigates reports of alleged child sexual abuse and takes appropriate action to protect the child if necessary .
Clarke Co. 251-275-7001
Washington Co. 251-847-6100
Choctaw Co. 205-459-9701
Police Emergency Number – An officer will make an initial report…911.
The business number of your local police department is listed in your local telephone book and is available through Directory Assistance.
Other – Talk to School counselors, teachers, social workers, doctors, ministers, mental health professionals.